If you have a sensitive scalp, it might imply that you are more likely to experience dandruff, itching, sensitivity, or even eczema on your scalp. In this article you can familiar with best eczema shampoos for sensitive scalps.
While you could experience sensitivity in a variety of ways, each worry can have a significant influence on how well you feel in general.
Finding the source of your sensitive scalp can be challenging, and you could feel perplexed or frustrated as a result.
Luckily there are ways to help treat your sensitive scalp, and one of those things includes using the correct shampoos which will help soothe the scalp and ease the symptoms.
In this article, we will talk about 10 of the best shampoos that you can use to help with your eczema on your scalp as well as other issues caused by having a sensitive scalp such as dandruff, itchiness, and redness.
What Are The Symptoms Of A Sensitive Scalp?
Burning, tingling, discomfort, numbness, throbbing, itching, and redness are all signs of a sensitive scalp. It's possible that your scalp is merely itchy and tight.
Usually there are no outward signs, but occasionally a sensitive scalp causes skin to peel or flake.
Numerous patients also express a sensation of tightness, as if their skin is fragile and prone to breaking, and their scalps are extremely dehydrated.
The qualities of a person's scalp influence their level of scalp sensitivity. Those with dry or oily scalps may experience this more frequently and intensely.
People who have scalp soreness frequently have sensitive skin elsewhere.
What Is Scalp Eczema?
Your scalp may develop dry, itchy, inflammatory skin due to the disease known as scalp eczema.
Seborrheic dermatitis, one of the most widespread types of scalp eczema, typically has dandruff as its most noticeable symptom.
It might impact your face and back as it commonly manifests on oily skin regions.
Types Of Eczema That Can Affect The Scalp
There are quite a few different types of eczema, but only a selection of them will show up on your scalp.
Atopic Dermatitis
Atopic dermatitis is a relatively typical skin condition.
Despite the fact that the precise source of this issue is unknown, many experts think that atopic dermatitis arises when your immune system behaves abnormally.
You'll likely experience irritation and itching sensations if you have this problem. The majority of atopic dermatitis sufferers have skin problems before turning one.
Over the course of a person's lifetime, this condition frequently goes into and out of remission.
Seborrheic Dermatitis
You can have scaly, yellow spots on your face, scalp, and other parts of your body if you have seborrheic dermatitis. Dandruff problems might also be a concern for you.
This condition, which is heritable, is frequently brought on by adverse weather and stress. This issue might get worse if you don't routinely shampoo your hair.
Neurodermatitis
You could have neurodermatitis if you frequently itch your skin.
This condition, also known as Lichen Simplex Chronicus, arises when you repeatedly scratch an itch on your skin.
If you keep scratching this part of your body, you can have thicker and leathery patches of skin. The wrists, forearms, legs, and head are frequent locations for these patches.
What Causes Scalp Eczema?
You could react differently than your friends and family to particular meals, textiles used for clothes, and other things since your skin and body are unique.
Having said that, there are a few typical things and situations that might be the source of your rashes and other skin issues.
Dry Skin
Itchy feelings and other issues are more likely to appear when your skin is really dry. Your skin may get dry from some products.
Additionally, taking long, hot baths or showers will dry up your skin. During the colder winter months, dry skin frequently gets worse.
A light moisturizer can be used to solve this problem.
Stress
Stress is undoubtedly well known to be bad for your skin.
Unfortunately, you are more prone to develop skin issues if you are going through a trying emotional moment at work or at home.
Your flare-up is likely to cease as your mood improves, and your skin will start to feel less unpleasant and itchy.
Products
When you experience severe temperature swings, it's typical for your skin to feel irritated.
For instance, when summer arrives and the temperature rises, you can get an attack. Alternately, the commencement of the dry winter months may bring on skin problems.
Food
Your eating habits may cause a flare-up if you have food sensitivities. For instance, allergies to foods like milk, soy, eggs, and others are rather prevalent.
Consuming these meals may cause redness and other undesirable side effects.
Temperature
When you experience severe temperature swings, it's typical for your skin to feel irritated.
For instance, when summer arrives and the temperature rises, you can get an attack. Alternately, the commencement of the dry winter months may bring on skin problems.
Sweat
If you exercise or spend time outside in warm weather, you'll undoubtedly perspire while doing so.
Sweating can irritate your skin and cause itching, redness, and other issues if you have this skin disease.
Scalp Eczema Treatment
If you suspect that you have eczema on your scalp, the first thing you should do is, if you can, seek a professional diagnosis from a board-certified dermatologist.
If your issue is modest, they might be able to direct you to the best scalp eczema treatment or, if necessary, a dermatologist.
Try to avoid irritants as much as you can. Even if you genuinely love a product, try your best to avoid it if you know it irritates your scalp.
Otherwise, there won't be any alleviation for your scalp. Use mild conditioners and shampoos.
Reactions to strong skin care or hair care products can often cause eczema or make it worse. Anyone can have this kind of response, eczema or no eczema.
However, if you do have eczema, you are more prone to these responses, and they might make it worse.
The American Academy of Dermatology Association advises choosing a shampoo that is at the very least fragrance-free.
Best Eczema Shampoos For Sensitive Scalps
For people who require or desire a dandruff shampoo free of typical chemical irritants, this shampoo is a maximum strength medicated shampoo that you can get over-the-counter, making it very accessible to those that need it.
Pros
Clears Build up – this shampoo utilizes ingredients such as zinc which helps boost the skin's natural rejuvenation process.
Sulfate free – sulfate can make your hair very dry and cause breakages.
Cons
Contains alcohol – alcohol strips the scalp and hair of natural sebum which can even make dandruff worse for some people.
Also available at Walgreens.
The DHS eczema shampoo is one of the best medicated shampoos for eczema since it includes 2% pyrithione zinc.
It lessens the signs of seborrheic dermatitis and fights dandruff. Additionally, it reduces the scalp's redness and itching.
It is ideal for dry and damaged hair because of its moisturizing qualities.
Dermatologists strongly suggest this shampoo for treating scalp eczema since it is both effective and mild.
Pros
Soothes – this shampoo will soothe a lot of the itchiness caused by scalp eczema.
Suitable for dry hair – it will make your damaged and dry hair feel more hydrated.
Cons
Pungent Scent – some people may find that this shampoo smells too pungent.
Also available at Walmart.
Salicylic acid is one of the greatest treatments for scalp eczema, and because of its wonder ingredient, Neutrogena T/Sal therapeutic shampoo works wonders.
It contains salicylic acid in its strongest concentration of 3%, which aids in removing buildup on the itchy, flaky scalp.
Even when you rinse the shampoo off, it still treats skin conditions including psoriasis, seborrheic dermatitis, and dandruff.
Its application covers the entire body, which is advantageous if you have scalp and skin eczema.
If you have a severe case of eczema or other comparable problems, you can use it every day because it is designed to be mild on the skin.
Pros
Affordable – you don't have to spend more than $10 to get this effective shampoo.
Clears build-up – with scalp eczema, dandruff can build-up overtime, but this shampoo gets rid of it in just one wash.
Cons
Not good for dry hair – this shampoo is likely too harsh for some hair types, and if you have dry hair, it will dehydrate it even more.
Also available at Neutrogena.
This shampoo makes use of the pyrithione zinc component, which acts to lessen the yeast that causes irritation on your scalp and is the main cause of flakes.
Additionally, unlike many anti-dandruff treatments, this shampoo has moisturizing elements like shea butter.
It not only helps to smooth strands for less frizzy hair, but it may also get rid of the obvious flakes on the scalp.
Each bottle contains active pyrithione zinc to moisturize and calm an itchy, dry scalp.
Pros
Makes hair silky smooth – it is great at smoothing down the frizz that some hair types are prone to having.
Reduces itchiness – this shampoo is effective at getting rid of the itchy yeast from your scalp.
Cons
Not sulfate free – sulfates can strip your hair of moisture and make it dry.
Also available at Walmart.
Ketoconazole, a strong anti-fungal that is frequently found in prescription dandruff treatments, is a component of Nizoral.
Nizoral produces a heavy lather with a fresh aroma, but unlike other harsher solutions, it is still mild enough to use on color-treated hair.
Pros
Suitable for all hair types – you can use this shampoo on color treated hair as well as chemically processed hair too.
Affordable – this shampoo costs just over $10 which is great value for money.
Cons
Very strong – this shampoo may even be too strong for some people.
Also available at Target.
A typical sign of scalp eczema is dandruff.
The presence of the active ingredient pyrithione zinc, which specialists advise using to lessen itching and peeling, helps this shampoo handle both issues.
Additionally, it is particularly designed to replenish the scalp's depleted moisture.
Pros
Cruelty free – this shampoo was not tested on animals and does not contain chemicals harmful to animals.
Softens hair – it helps to add moisture to your hair and therefore makes it nice and soft.
Cons
Has sulfates – sulfates may be too harsh for some hair and can cause it to become brittle.
To maintain a healthy moisture balance on your scalp, this pair is specifically made at a pH of 5.5.
It is fragrance-free and hypoallergenic, two qualities to search for in an eczema shampoo.
Additionally, it hydrates and cures your scalp while having anti-inflammatory properties.
Long-term usage of this anti-inflammatory shampoo aids in minimizing the visibility of scars and blemishes.
Pros
Cruelty free – these products were not tested on animals.
Very natural – contains no harmful chemicals such as sulfates, dyes, SLS, and parabens.
Cons
Expensive – this is not one of the most affordable products and can cost on average over $40.
Also available at Wild Naturals.
One of the finest shampoos for scalp eczema, this one can stop the problem before it worsens, this shampoo is perfect for toddlers with eczema-prone scalps.
With ingredients like avocado and sunflower oil distillate that moisturize, shield, and restore the skin barrier to combat flakiness, the Mustela Stelatopia Foam shampoo is a powerhouse of hair-loving components.
Both newborns and adults benefit from its relief of itching. The majority of individuals with dandruff-related problems have sensitive scalps.
And if that applies to you, you can rely on this shampoo because it is safe to use on a daily basis.
Pros
Primarily organic – these shampoos are made of 99% plant-based ingredients.
Unscented – some people do not like the smell of medicated shampoos, so would prefer this unscented one.
Cons
Flake build-up – this shampoo is not the most effective at getting rid of dandruff build-up.
Also available at Mustela.
This treatment's special combination of all-natural components helps to cure the scalp's eczema while also reducing dryness and itching.
This makes it one of the finest shampoos for scalp eczema.
Manuka honey, coconut oil, apple stem cells, tea tree oil, Australian cehami, and aloe vera are essential substances that offer a wealth of advantages while reviving the health of the scalp.
Additionally, it promotes the growth of new hair and has antibacterial, antifungal, and anti-inflammatory properties that aid in the treatment of disorders including eczema, psoriasis, and seborrheic dermatitis.
Pros
Helps hair growth – the natural ingredients promote healthy hair growth.
Free from sulfates and parabens – beneficial for hair health not to have these harmful chemicals.
Cons
Not always strong enough – if you have a particularly bad case of scalp sensitivity and dandruff, then you may need a stronger shampoo.
Also available at Honey Skin.
This shampoo from Nature Sustained is the perfect option if you're seeking for anything that comes the closest to natural solutions for scalp issues caused by dandruff while also pampering your hair.
It strongly nourishes the scalp and is made of makrut lime, pineapple, soap nut, India laurel leaf, and elephant apple.
Additionally, it includes natural probiotics that strengthen the scalp's defenses against pathogens and provide a balanced bacterial ecology.
Pros
Good for all types of hair – can be used on hair that is curly, straight, color treated, and more.
Sulfate free – having no sulfates is much healthier and gentle for your hair.
Cons
Not very affordable – there are cheaper shampoos on the market that will offer similar results.
Also available at Nature Susatined.
Best Eczema Shampoos For Sensitive Scalps Buying Guide
Formula
A medicated formulation that contains the active chemicals zinc pyrithione, salicylic acid, or selenium sulfide, which can help reduce the eczema's itching and flaking symptoms.
On the other hand, stick to moderate, hypoallergenic solutions that won't aggravate your already sensitive scalp if your eczema is milder or you don't want a medicated choice.
pH Balance
The main targets of eczema-causing chemicals are the skin barrier and the scalp's pH balance. This is why eczema shampoos that also adjust the pH to normal can save you.
It will be simpler to select the appropriate shampoo if you can determine from the product description whether it affects the pH of your scalp.
Ingredients
Eczema, psoriasis, and seborrheic dermatitis are all frequently caused by bacterial or fungal infection.
Zinc, tea tree oil, coal tar, and salicylic acid are some of the typical chemicals to look for in a shampoo that helps cure and mend your scalp issue.
These substances can restore a healthy, flake-free scalp and are known to combat germs and fungus.
Dermatologist Tested
A medicated shampoo is necessary for scalp infections.
This is why choosing an eczema shampoo that has been professionally tested and is endorsed by a dermatologist is crucial.
Toxin Free
You should make it a point to get a shampoo that is devoid of sulfates, parabens, alcohol (see also 'Psoriasis And Alcohol: Is There A Link?'), phthalates, dyes, artificial colors, etc. as harsh chemicals are known to worsen flake build-up and itching for eczema-prone scalp.
While using a decent eczema shampoo can be a game-changer, you may need to take some extra steps to guarantee that you have full control over the condition of your scalp.
Hypoallergenic
It is advisable to make sure the shampoo is hypoallergenic if you have sensitive skin that reacts poorly to specific substances.
Even if having eczema is already a difficult experience, having an allergy will make things even worse.
For this reason, it's important to use the best hypoallergenic shampoos designed for sensitive scalps.
Frequently Asked Questions
What Does Eczema Look Like On The Scalp?
There will often be dandruff, which can range in severity, and the skin will seem red and scaly.
Other areas of the face, such as the area surrounding the eyebrows, the eyelids, and the sides of the nose, may also develop a rash.
How Often Should You Use Eczema Shampoo?
To begin, wash at least twice every week. Take notice of the appearance and feel of your hair and scalp.
Work as many as three or four days if necessary if you don't notice results.
It all depends on how your scalp responds to the shampoo, and you could even discover that everyday washing yields the finest results.
How Long Does It Take For Eczema Shampoo To Work?
Each scalp is unique. Some individuals may only require two or three washes to remove flakes, while others may require one to two weeks.
If you feel like you are not seeing results fast enough, you should take care with stopping the use of the shampoo suddenly as this can make the condition come back.
Can Shampoo Make Eczema Worse?
Some shampoo brands might exacerbate eczema. Due to allergic responses and skin sensitivity, some people develop eczema.
If this applies to you, it would be advisable to seek for a sensitive skin shampoo.
Specific eczema shampoos that contain medications may be beneficial or they may be excessively harsh.
Depending on how your scalp responds, decide which option is best for you.
Does Scalp Eczema Ever Go Away Completely?
You could have this skin condition for a brief time under certain situations. You may, however, experience relapses from time to time during your lives.
If you have a difficult moment in your life, are exposed to harsh goods, extreme weather, or other triggers, these flare-ups could occur more frequently.
Summary
Even though you cannot cure eczema and scalp sensitivity completely, there are lots of ways that you can treat it – especially with the help of shampoos which have been created with scalp issues in mind.
They have ingredients which wash away build-up of dandruff and fungus and will control the overall inflammation (the aspect that makes your scalp very itchy).
There are things that you should keep in mind when looking through these shampoos such as the formula and ingredients as some of them will work for you and some of them will not.
This will likely take a bit of trial and error but once you find the perfect shampoo that works for you, it will change your life and give you a lot more confidence.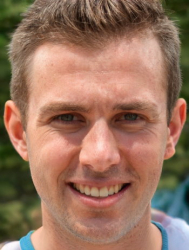 Latest posts by Joshua Damie
(see all)