Millions of Americans have been officially diagnosed with alcohol addiction. In this article you can find Best Alcohol Addiction Treatment Centers.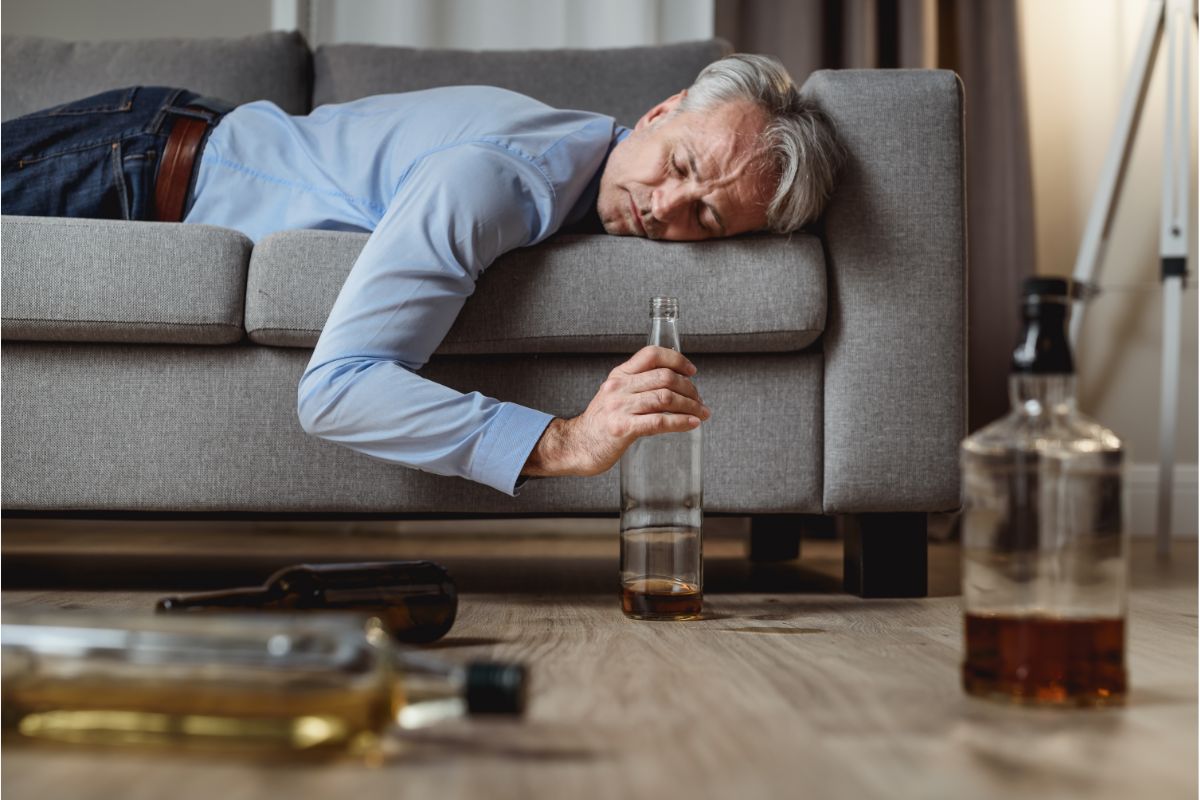 Alcohol addiction is a mental disorder that prevents someone from being able to control their alcohol consumption.
There are different degrees of alcohol addiction, from mild to severe, so everyone's case is looked at individually. 
Everyone with alcohol addiction has a different road to recovery. While some will succeed with therapy and support groups, others will also require medication.
However, you may notice that many treatment centers will use the 12-Step Program.
Despite this, every treatment center has a different approach to each patient.
That's why we have compiled a list of the best alcohol treatment centers in America, so you can better understand where you or a loved one can get the help you need.
All Points North Lodge is just outside Vail, Colorado. They focus on addiction and physical and mental health.
The treatment at All Points North Lodge is custom-curated for your needs. They offer inpatient, outpatient, teletherapy options, and more.
All Points North offers detox programs before the patient's arrival, and their therapy involves a custom plan based on the patient's individual needs.
Therapies include Dialectical Behavioral Therapy, Cognitive Behavioral Therapy, and holistic therapy, and there are many more options available depending on the therapist's decision.
Treatment typically lasts over thirty days and focuses on getting to the root of the addiction.
All Points North Lodge has an in-network of insurance providers, but you will have to contact their admissions team to determine whether your insurance covers the price.
Additional therapies may cost more. The Joint Commission has also accredited All Points North Lodge.
Amend Treatment has centers in both Malibu and Santa Barbara. It's a luxury facility specializing in various treatments, from substance abuse to mental illness.
Amend focuses on holistic therapies and does what it can to work with its patients for the best results.
They have a range of residential programs available and also telehealth programs. Many of their inpatient treatments occur over 30 days, with telehealth allowing loved ones to remain connected.
Amend's primary focus is restoring your mental health, getting to the root of your alcohol addiction, and helping through various therapies. While they also do holistic therapies, they also offer Cognitive Behavioral Therapy and a variety of adventure therapies.
Amend Treatment is accredited by the National Association of Addiction Treatment Providers and has insurance plans with most insurance providers. However, it is best to get verification from Amend's official website. 
Caron Pennsylvania is a facility that caters to an adult-only crowd, with a different program for men and women.
By separating genders, Caron Pennsylvania can focus on more specialized programs that can help your body, spirit, and mind.
No stigma is attached to any programs here; they even include outpatient treatments for both men and women. 
When it comes to treatment in the Caron Pennsylvania program, they will give you access to traditional treatment with the 12-Step Program and Cognitive Behavioral Therapy.
Alongside these, they will help you with holistic therapies.
You will gain access to a nutritionist and certified fitness trainers. They will also do brain-mapping with you to potentially decrease your cravings for alcohol. 
Upon completing your treatment, Caron Pennsylvania will add you to their alumni program to help you with additional support, should you need it. They also have a referral network. 
You can also find Caron centers in Florida, which don't have programs for each gender.
The Commission accredits Caron Pennsylvania and the Caron centers in Florida on Accreditation of Rehabilitation Facilities.
They also have in-network insurance coverage with these companies: 
Aetna
AmeriHealth
Blue Cross Blue Shield
Highmark
Independence Blue Cross
Quest Behavioral Health
UPMC
These should cover you for a minimum stay of 28 days. With these options, Caron Pennsylvania could be a great choice for you with its range of treatments available.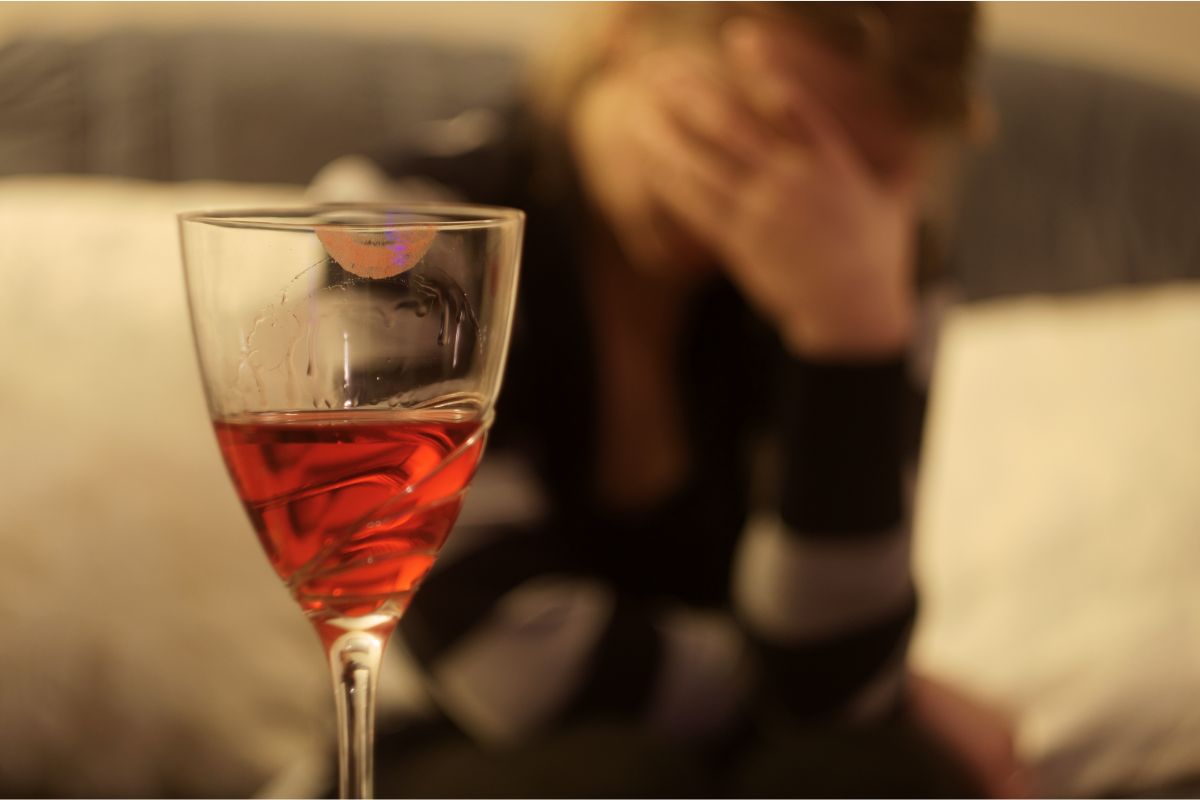 Unfortunately, they will not be covered by Medicare or Medicaid, so you should consider whether your insurance covers this. 
In Massachusetts and Pennsylvania, Clearbrook Treatment Centers has been offering alcohol addiction programs since 1972.
They offer inpatient, outpatient, and detox programs. They also offer a family program to help the loved ones and patients reconnect after recovering from addiction.
To treat alcohol addiction, Clearbrook offers one-on-one and group therapies depending on what is best for the patient.
Using the 12-Step Program, they also use Cognitive Behavioral Therapy and holistic therapies to help them return to their everyday lives after struggling with addiction. 
Clearbrook Treatment Centers accept most major insurances with a list on their website. However, they aim to make rehabilitation possible for everyone regardless of whether they have insurance.
Because of this, they will discuss their payment plans with all those who may struggle to get treatment. The Joint Commission accredits Clearbrook Treatment Centers.
They also have an alumni program that offers group and individual sessions to help support former patients after returning to their daily lives.
The Hazelden Betty Ford Foundation is the largest non-profit treatment center in the country after merging Hazelden and the Betty Ford Center in 2014.
It provides addiction treatment for all regardless of age or gender and has programs for families and loved ones of those addicted, including a specific program for children.
The Hazelden Betty Ford Foundation treatment includes inpatient and outpatient services, including programs in telehealth, detox, and living sober.
They also offer Cognitive Behavioral Therapy and the 12-Step Program. Alongside these, the Hazelden Betty Ford Center emphasizes the need for education and research.
It includes a graduate school specializing in addiction studies to bring further awareness to the reality of addiction and recovery.
With their headquarters in Center City, in Minnesota, you can also find Hazelden Betty Ford Foundation facilities in: 
California
Colorado
Florida
Illinois
Minnesota
Massachusetts
New York
Oregon
Washington
They also offer virtual treatment options for those who would prefer those. The Joint Commission has accredited the Hazelden Betty Ford Foundation and is also a member of the National Association of Addiction Treatment Providers.
While they don't offer Medicare or Medicaid coverage, they have an in-network of over 35 insurance providers, which you can find on their website.
The treatment length, severity, and admissions depend on the client's severity. You must contact the admissions team directly to know more about the pricing. 
Oxford Treatment Center is located in Etta, Mississippi, and offers a variety of treatment programs.
They offer inpatient, residential, and outpatient options for treatment, and they are famous for their outpatient care.
The outpatient treatment at the Oxford Treatment Center occurs at a 12,000-square-foot facility.
There, you will find plenty of space for group and holistic therapies.
Taking place over ten weeks, you must attend the 12-Step Program, and some therapists are available at flexible times, so they're available for anyone recovering at home or with other commitments.
The alumni of this program also have access to aftercare services post-treatment, where they can continue their treatment and attend weekly meetings on campus.
Costs may vary depending on each case's severity, so pricing depends on your individual needs. They accept particular private insurance, but they will also make payment plans available if you have additional costs.
The Oxford Treatment Center has been accredited by The Joint Commission and the Commission on Accreditation of Rehabilitation Facilities.
The Mississippi State Department of Health is also a partner of the Oxford Treatment Center.
The Ranch Tennessee is located just north of Nashville within the rolling hills of the countryside.
They offer inpatient and outpatient treatment, along with a 12-Step Outdoor Program.
But their strength lies in their inpatient treatment services, including equine therapy and adventure therapy as part of their treatment options.
The Ranch doesn't only focus on alcohol addiction, but they also specialize in drugs and mental health disorders.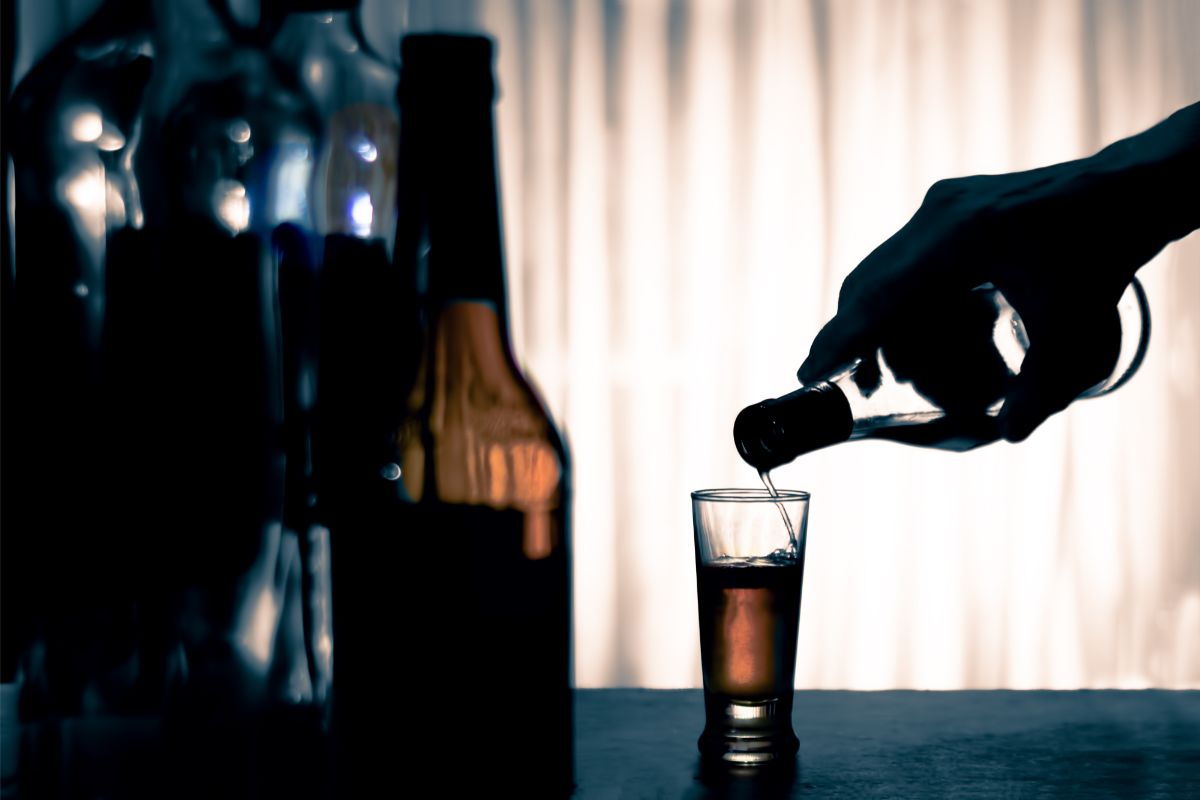 Overall, they focus on a community approach to treatment, with everyone taking turns to prepare meals and working with one another. 
The treatment length will depend on each case's severity and cost a fair amount.
However, there are short-term and long-term options available. Upon completing treatment, you will also have access to a free service to access virtual recovery meetings 24/7. 
The Joint Commission has accredited the Ranch Tennessee, and they work directly with various insurance companies based on your treatment plan.
All admissions are subject to a screening process first before they decide on any treatment.
The Recovery Centers of America offers inpatient, outpatient, detox, and telehealth options for adult patients following their 12-Step Program.
These programs can be tailored to each individual, varying from a few days to months of intensive outpatient treatment.
While their treatments vary by location, the accommodations include wellness facilities, group therapy, art therapy, and medical evaluations.
Upon leaving treatment, the facility may invite you to join the alumni association for further support in the recovery process.
The Recovery Centers of America staff make themselves available to each patient 24/7 should it be required. 
There are locations found in several different areas, including: 
Illinois
Indiana
Maryland
Massachusetts 
New Jersey
Pennsylvania
The Joint Commission has accredited the Recovery Centers of America and can get each patient the necessary treatment.
While not having a contract with your insurance provider, they also work with out-of-network insurance to keep charges as low as possible. You can see a selection of insurance companies here on their website. 
Recovery Unplugged has centers in Texas, Florida, Tennessee, and Virginia.
As a unique form of therapy, Recovery Unplugged offers detox, inpatient, outpatient, residential, and online treatment with a combination of traditional and music-based therapy.
You can expect therapies to include Cognitive Behavioral Therapy, Dialectical Behavioral Therapy, and Transcranial Magnetic Stimulation Therapy.
They use this alongside other treatment options to help their patients manage their mental health issues alongside addiction treatments.
They also offer pet-friendly treatment, so if you have a pet you worry about leaving alone, you can bring it. 
Recovery Unplugged has an in-network program with most major insurance companies and offers a verification service to ensure that patients can afford treatment. The Joint Commission also accredits them.
Since 1865, The Salvation Army has used its Harbor Light Centers to help provide treatment to their community. Anyone can access these free rehabilitation services, regardless of age or gender.
Treatment will vary by the facility; some have inpatient, outpatient, or detox services.
However, this will depend on the facility, and you will have to contact the treatment center itself to find out what they can offer you.
Unfortunately, there's no central website for you to access a page for all locations. But you can find the largest Salvation Army Freedom Center in Chicago.
For example, it offers intense rehabilitation and outpatient service to men and even programs for teenagers between the ages of 13 and 17.
They also follow the 12-Step Program, which everyone has access to. If you don't have access to the Chicago center, there are also options found in these areas: 
California
Colorado
Georgia
Indiana
Massachusetts
Michigan
Minnesota
Missouri
Ohio
Pennsylvania
Washington, D.C.
There are various programs for adults that involve work therapy.
However, to access these services, you must contact each Harbor Light Center to find which treatment program will work for you and where space will be available.
The Commission on Accreditation of Rehabilitation Facilities has also accredited the Harbor Light Centers.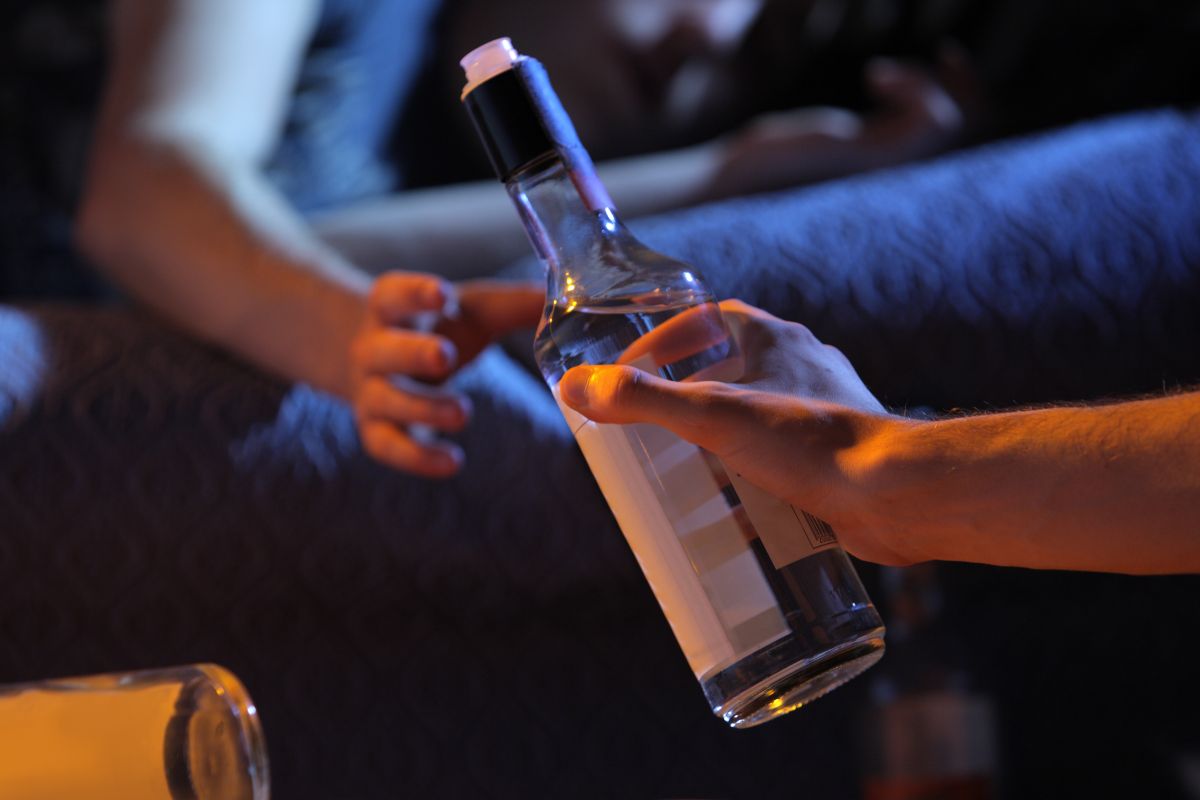 As a free treatment, the Salvation Army is a great place to start if you want to get help but can't afford it.
However, it will depend on your location, and you will need to contact them first.
Luckily, they are available in twelve states, so they have a range of centers available if you live nearby.
What Is Alcohol Addiction?
Alcohol addiction is not only drinking too much of it. The effects of alcohol vary depending on each person, and because of this, you may be more susceptible to the long-term effects.
Alcohol addiction is also known as Alcohol Use Disorder, a mental disorder many people struggle with. 
Symptoms Of Alcohol Use Disorder
There are several symptoms associated with Alcohol Use Disorder, and you may struggle with it if you've had at least two of these symptoms within the last year.
Prolonged drinking, where you drank more or longer than you planned.
You attempted to cut down on drinking or stop but couldn't.
You spend most of your time drinking or recovering from the effects of drinking.
When you want a drink, you think only of drinking and can't think of anything else.
You realize that drinking and its effects have interfered with your family, job, and social life.
You kept drinking even if it made you depressed or anxious or caused a memory blackout.
You give up on other activities so that you can drink.
You've experienced multiple instances where drinking has increased your chances of getting hurt and entering those situations.
You have an increased alcohol tolerance, so you need to drink more to get the desired effect of alcohol.
You have experienced withdrawal symptoms when you felt the alcohol wearing off. These withdrawal symptoms could be having trouble sleeping, shaking, restlessness, nausea, sweating, seizures, or feeling things that aren't there.
If you have experienced more than one of these symptoms within the last year, you may benefit from attending an alcohol treatment center.
You should discuss your options with your healthcare provider to determine the best treatment option.
What To Look For When Choosing A Treatment Center
When looking for a treatment center, you should check whether a professional organization accredits it or whether it's certified by your state's health department.
In most cases, your insurance provider can usually provide partial coverage for your treatment.
Due to the Affordable Care Act, all insurance plans must cover substance abuse treatment, as it can't be classified as a pre-existing condition.
So you should consider this while looking through Marketplace Health. Depending on your needs, you can either travel out of state to find a treatment center or attend one closer to home.
A medical professional or the treatment center's admission team will discuss the type of treatment you need with the admissions team or a medical provider.
Depending on the type of treatment, you may need inpatient or outpatient care, but a medical professional will decide that in your assessment.
In most cases, if you have Medicare, you will only get alcohol addiction covered if your doctor believes it's medically necessary. You will also need to go to a Medicare-approved facility. 
Detox Treatment
Before you enter your facility, your selected treatment facility will put you through a detox program, which will stop the use of alcohol indefinitely in a best-case scenario.
While it is not to be confused with treatment, it is one of the first steps you need to take to get help.
When you get detox, you will most likely suffer alcohol withdrawal symptoms. Depending on your symptoms, you can either have supervised or unsupervised detox.
If you detox under supervision, you will have a medical professional observe you, but you cannot choose yourself, as it's up to your treatment team.
What Happens Post-Treatment?
Depending on the facility you choose, you may find there are support groups for everyone who has attended that center. These usually consist of a group of your peers.
Many of these groups are like Alcoholics Anonymous and will follow the 12-Step Recovery Program.
If you don't have a dedicated support group, you can join your local Alcoholics Anonymous for extra help when staying sober. 
Recommending Someone Else To A Treatment Center
You aren't allowed to recommend someone else to a treatment center unless they are under 18.
There are a few rare cases where you can get a judge to enter treatment involuntarily, but it varies by state.
Overall, you need to access a treatment center voluntarily to get help for alcohol addiction.
If you feel like a loved one or family member is struggling with alcohol addiction, you can take steps to approach them about getting help.
By learning more about Alcohol Use Disorder, you can identify what issues you're worried that your loved one is presenting.
Never come out with this as an accusation; instead, voice what you're concerned about to them as calmly as possible.
You must ensure this happens at the right time and place so your loved one doesn't feel attacked. Honesty is vital to the treatment process, and this is a great way to offer your support to your loved ones.
A treatment center can help you with an intervention where you and your loved one can discuss treatment options.
Check whether the treatment center can offer this. In some cases, they may not charge you for this service.
If there isn't a treatment center nearby, consult a nearby support group such as Alcoholics Anonymous. It can be just as difficult for family and friends to see someone they're close to struggling with alcohol addiction.
This is why so many treatment centers offer family support too. 
7 day alcohol rehab near me
It's important to note that 7 days is a relatively short period of time for alcohol rehab. While it may be enough to help you detox from alcohol, it may not be sufficient to address the underlying issues that led to your addiction. Many experts recommend a longer course of treatment, such as 30-day or 90-day programs, for the best chance of recovery.
It's recommended that you contact several alcohol rehab centers near you to get more information about their 7-day programs, and to find the one that best suit your needs. You can also ask for advice from your primary care doctor, or a therapist or counselor, who might be able to refer you to appropriate centers.
you can find best alcohol rehab centers in the location that you live.
Conclusion
Everyone has different treatment options that they look for when finding an alcohol addiction treatment center.
In many cases, you will find that this list is compiled based on the treatment center's history, reputation, and facility type.
Getting help with alcohol addiction can be challenging, so we kept treatment options and the price in mind when we made this list.
There are a variety of treatments and therapies available, and getting help is one of the first steps to recovering from your addiction.
While a treatment center can give you the tools needed for recovery, aftercare is the most crucial element.
Sometimes it is difficult to get the necessary support when you return to your previous environment.
In many cases, addiction is only part of the problem. With this in mind, it can be challenging to remain sober after you leave the center.
Once you go, with the help of alumni programs, you should be in a better frame of mind to recover successfully.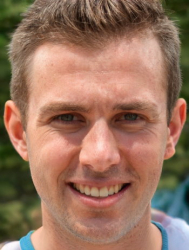 Latest posts by Joshua Damie
(see all)