Eczema (or dermatitis) is an awfully painful condition that is often chronic for its sufferers over a long period of time. Do you  know what is the best moisturizer for eczema?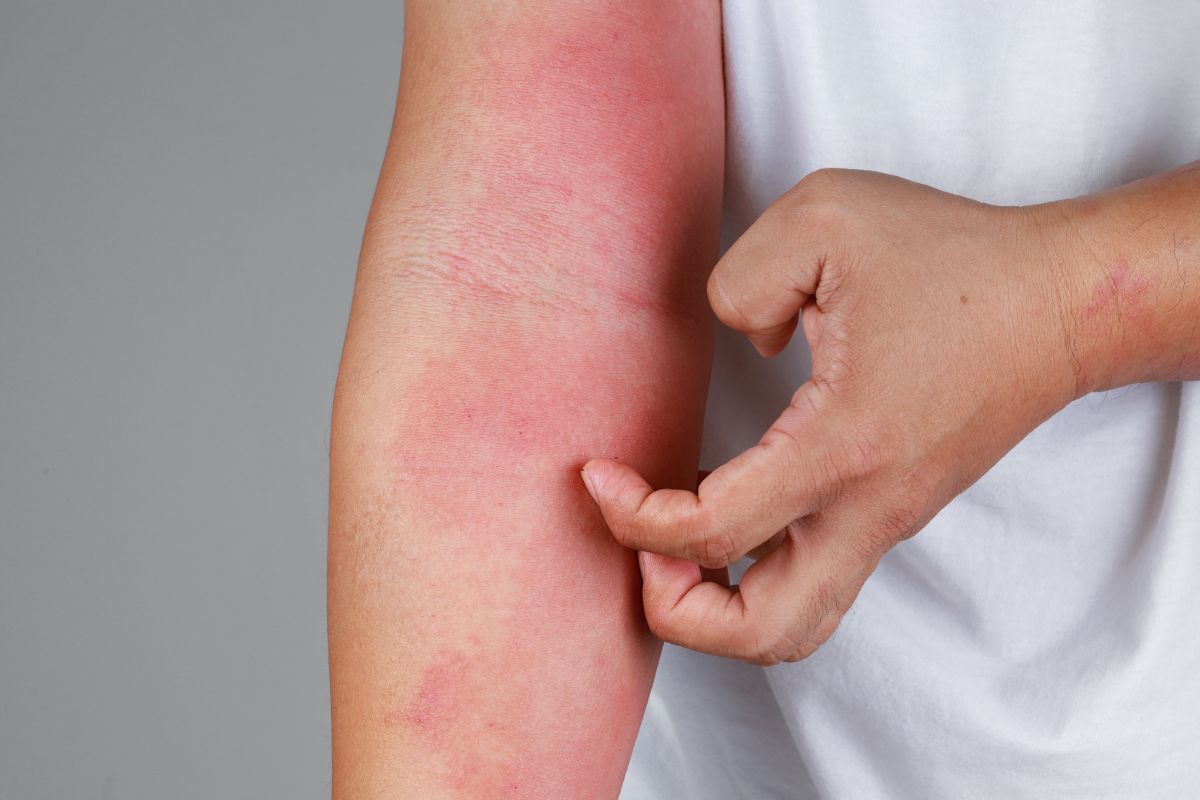 While there are all sorts of treatments and theories about how to deal with eczema, for the majority of eczema sufferers they are merely ways to manage the condition rather than actually cure it.
One of the best – and more relief inducing ways – of managing eczema is moisturizing the affected areas.
This is very important to eczema sufferers and brings so much relief to their constantly painful or itchy condition that many of them wonder how they survived before without it.
However, what does moisturizing eczema entail? How should I go about doing it?
In this article, we will look at eczema more closely and talk about moisturizing affected areas to reduce eczema more effectively.
Why Is Moisturizing While Having Eczema Important?
Eczema is basically the inflammation of the skin and is normally defined by the skin becoming incredibly itchy with a rash and redness developing around a certain area.
This may occur over a very short duration, when a person has come into contact with a substance and developed an allergic reaction, but more often it is what is known as atopic eczema, which is long term.
Atopic eczema is when the skin continues to be inflamed and over time the skin becomes more red, itchy and swollen with affected areas of the skin developing painful cracks and welts on their surface.
The cracks often bleed, while the welts leak a clear fluid and become hardened over time.
The condition is very painful, but also very itchy, and most who suffer from it prefer scratching to get rid of the itch and causing more pain for themselves.
Having such sensitive and dry areas of skin exposed can mean that flare ups of eczema can happen constantly in the right conditions.
Moisturizing helps combat the problems that eczema sufferers face in a two-fold method.
The first is by actually moisturizing the affected areas of skin.
Skin that is moisturized is not going to suffer from the same cracking problem – as this is caused by dry skin – and the moisturizer will soothe the affected area, making it less red, swollen, and painful.
The second is that the moisturizer creates a barrier between the skin and the environment around it.
Any substance or environmental factor that may cause your skin to flare up hits the moisturizer first and stops it from making contact with the skin, preventing further flare ups.
What Moisturizers Are Used For Eczema?
Generally, there are three types of moisturizer that are used when you are treating eczema: ointments, lotions, and creams. We will look at each in turn and see their benefits:
Ointments
When people are first diagnosed with eczema, the first thing they are usually prescribed is a topical ointment.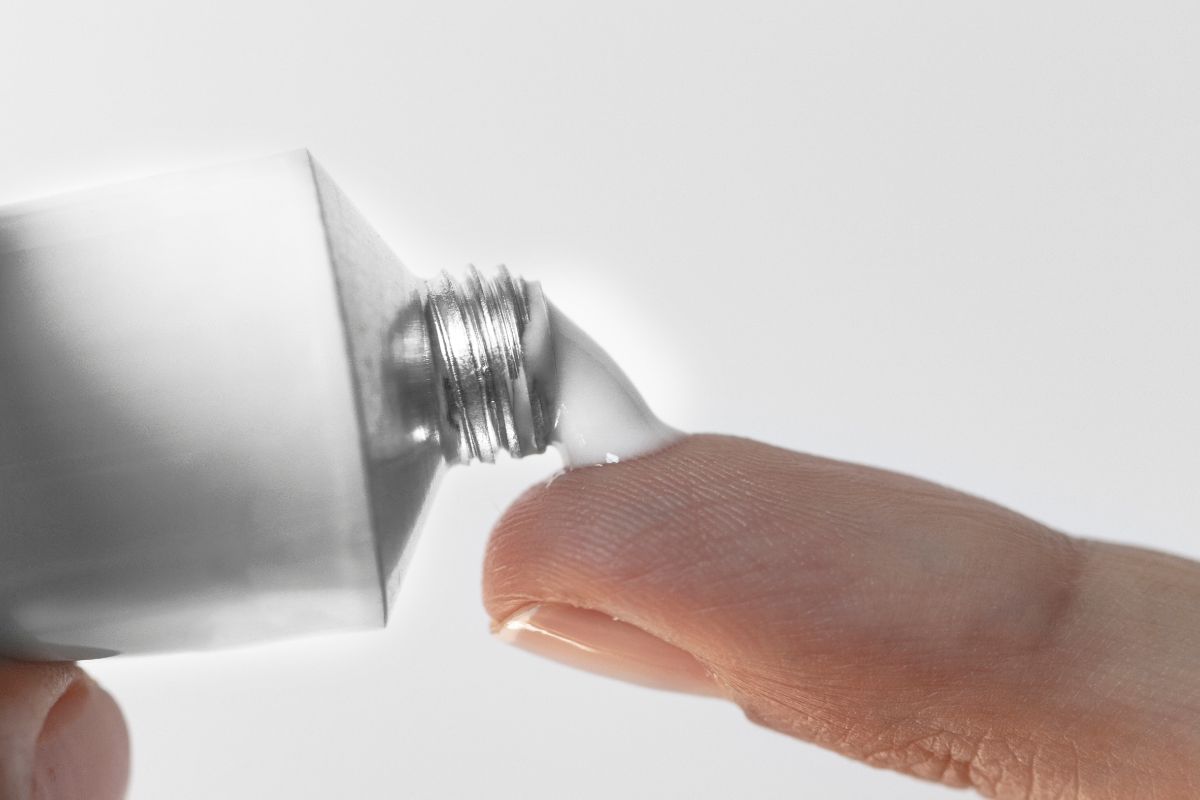 Of all the different kinds of moisturizer out there, these are probably the ones with the highest oil content to them.
This means that when they are applied to the skin, they do not produce a burning sensation as can be the case with other moisturizers.
They are particularly good at treating eczema when it is irritated by outside sources, because they create an almost impenetrable barrier to the skin.
However, applying too much of this ointment in one go can have a catch.
The high oil content can stop the skin hydrating itself and can make it a little drier if you put too much on, creating more problems in the future.
Creams
Creams have the second-highest amount of oil in them, so they are still good for keeping outside substances off the skin, while being less likely to dry out the skin.
They also tend to seal in moisture, thus keeping the skin moister over time.
However, creams need to be picked carefully, as they can have additives added to them.
This wouldn't be a problem for people with healthy skin, but for sensitive eczema skin this can cause flare ups in the eczema or even an allergic reaction.
Lotions
Lotions have the least oil in them and, while they can provide temporary relief, they are not the best for treating eczema.
The lotion will evaporate quickly from the heat of the body, which leaves your skin exposed once more, and they can have additives similar to creams that can cause a flare up in the eczema affected area.
Criteria For Causing An Eczema Moisturizer
If your eczema has become unbearable, and you just need some relief, then moisturizers are a great way to go.
However, knowing what moisturizer to pick is always a challenge, and so we have got some criteria to help you out for when you go to buy one:
The moisturizer you pick should be:
Perfume free
Dye free
Fragrance free
Oily
Any moisturizer you get from a doctor will have these qualities, because the top three can cause more problems for your eczema, and it needs to be oily to keep your skin moist and safe from outside exposure.
If you are unsure of a product, but it looks good, dab a tiny amount on your wrist or the inside of your elbow.
Wait for 24 to 48 hours and if nothing happens, you should buy it.
However, if that area becomes red, inflamed, a rash develops, or it becomes itchy, then avoid it at all costs. It is better to keep searching than apply it to your body.
If you go to your doctor, tell them how your skin reacts and how it is affecting you. They can probably give you a better product than in stores – like Diprobase.
What is the Best Moisturizer For Eczema?
If you have eczema, you may want to know what are the best moisturizers for eczema. These moisturizers will help to moisturize your skin and keep it supple. They will also help to reduce the inflammation caused by your eczema.
Eau Thermale Avene XeraCalm A.D Lipid-Replenishing Cream
Eau Thermale Avene XeraCalm AD Lipid-Replenishing Cream for eczema is specially designed for sensitive skin and very dry skin. Its active ingredients, I-modulia(r) and Cer-Omega, help to restore the epidermal barrier and relieve intense itching. The result is long-lasting, soothing and softening comforts for your skin.
XeraCalm AD treatment has been given the emollient plus status by the European Dermatology Forum. This means that it relieves itching and improves the quality of atopic eczema lesions. In addition, it restores the skin's microbiome and balance.
The unique, airtight packaging of XeraCalm AD protects the formula from outside contaminants and allergens. Only the formula is dispensed, ensuring the safety of the product.
This product is available in two different versions. The first is an ultra-rich balm that moisturizes the skin and deeply nourishes it. While the second is a cleansing oil that soothes and cleanses the skin.
Biossance Squalane + Omega Repair Cream
If you are looking for a hydrating moisturizer for eczema, Biossance Squalane + Omega Repair Cream is a great choice. It has been formulated with squalane, hyaluronic acid, and ceramides, all of which provide deep hydration to your skin. The cream also has a lightweight and non-greasy texture.
Squalane is a fatty molecule that is naturally found in your skin. When used regularly, it helps reduce the appearance of fine lines and wrinkles. This is because it helps the skin maintain its moisture barrier. A moisturised skin looks plump and firm.
Unlike most moisturizers, Biossance Squalane + Oxygen Repair Cream does not contain harsh alcohols or sulfates. Rather, it uses a liquid crystal system to ensure the thorough mixing of the oils and water in the formula.
First Aid Beauty Ultra Repair Cream
First Aid Beauty Ultra Repair Cream is a rich, emollient moisturizer that helps reduce redness and dryness. This skin treatment works for all skin types, including those with sensitive skin. It contains key ingredients like colloidal oatmeal and ceramides, which help repair the skin's natural protective barrier. The formula also contains antioxidant boosters like White Tea and a patented humdinger.
As the name suggests, the most coveted feature of this cream is its rich hydration. Its thick consistency allows it to penetrate deep into your skin to provide maximum moisture. In addition to its hydrating capabilities, the product is gluten free, which makes it ideal for people with eczema. Using this product daily can result in improved skin tone and reduce the symptoms of eczema.
Aside from the moisturizing properties of Shea Butter, the product boasts other benefits, such as an antioxidant booster and vitamins. The company claims that its Shea Butter cream contains allantoin, a renowned skin soother. Other ingredients in this formula include ceramides, Squalane, and Eucalyptus oil, all of which are proven to reduce redness and dryness.
EpiCeram
EpiCeram, a topical atopic dermatitis cream, is a nonsteroidal, steroid-free skin care product. It was FDA approved in April 2006.
It is a barrier-repair emulsion formulated with a lipid-rich, triple-lipid combination of ceramides, cholesterol, and glycerol. These ingredients have been proven to reduce symptoms of dry, irritated skin and to prevent disease recurrence.
It is a fragrance-free, non-comedogenic, steroid-free, and propylene glycol-free topical emulsion. In a clinical study, it showed comparable efficacy to a mid-strength topical corticosteroid.
The product is available in prescription only. Interested patients should obtain contact information from the study sponsor. Study eligibility requires the presence of a medical condition and consent.
EpiCeram is a lipid-rich cream that was developed by Dr. Jeffrey L. Sugarman. He is Assistant Professor of Clinical Dermatology at Northwestern University and Director of the Eczema Care and Education Center.
Atopiclair
Atopiclair moisturizer for eczema is a new and innovative non-steroidal cream that helps to reduce the symptoms of atopic dermatitis. It is formulated to relieve the itching, redness and burning associated with this skin condition.
This moisturizer for eczema contains a range of ingredients including Hyaluronic Acid, which is known to have anti-microbial properties, tocopheryl acetate, which is known to have antioxidant properties, and glycerin. All of these ingredients help to restore the natural oils and moisture in the skin, preventing the skin from drying out.
When using Atopiclair, it is important to follow your doctor's instructions for applying the lotion. You may also want to use it in conjunction with topical corticosteroids, which can be used to treat the signs of inflammation.
There are three main reasons why a person develops eczema. Some of the most common are allergies, environmental irritants, and atopic dermatitis.
Which Creams Are Good For Eczema?
Eczema is a skin condition that causes dry, itchy patches on the body. The condition occurs when the skin's natural barrier is damaged. If this barrier isn't repaired, it's vulnerable to allergens and irritants, which can trigger eczema flare-ups.
Fortunately, there are several different types of eczema creams that you can use. These products work by locking in moisture and repairing the skin's protective barrier. They also contain ingredients that calm itch and inflammation.
You can choose from two main types of moisturizers: ointments and creams. Ointments are thicker and are used to seal in moisture. On the other hand, lotions are thinner and are spread easily.
A good moisturizer for eczema is one that's made with ceramides, which are skin-replenishing agents. Also, look for a product that contains glycerin, which helps relieve irritation. Another option is colloidal oatmeal, which has been shown to soothe itch and inflammation.
La Roche-Posay has a number of great moisturizers that are ideal for eczema. Their lipikar cream is formulated with prebiotic water to help rebalance the skin's microbiome. It is also gentle enough for pregnant women.
First Aid Beauty Ultra Repair Cream is an all-in-one solution that can give instant relief to dry skin. This formula is also cruelty-free and contains ceramides and colloidal oatmeal.
For more severe cases of eczema, your doctor may prescribe stronger topical medications, such as hydrocortisone. Hydrocortisone is a corticosteroid that helps to calm redness and inflammation. However, it may also be drying.
How to Choose the Best Natural Lotion For Eczema
Eczema is an itchy and irritable skin condition. There are many different types of eczema lotions that can help you to control your symptoms. Finding the right lotion can be a little difficult, though. Here are a few tips on how to choose the best one for your skin.
First, look for a lotion that's free of fragrances and preservatives. This will protect your skin and keep it healthy. However, you want to avoid products that have formaldehyde or dimethicone. These ingredients can burn or damage your skin.
Another important tip is to look for a lotion that is formulated with antioxidants. Antioxidants help you fight against aging, and they're also great for protecting your skin against eczema flare-ups.
You can also find an eczema lotion that is infused with colloidal oatmeal to soothe itchy patches. A good cream contains ceramides to help form a protective barrier on the skin.
It's also a good idea to find a lotion that is hypoallergenic and gentle for sensitive skin. Look for a product that has a seal of approval from the National Eczema Association.
The award-winning hand cream is cruelty-free and contains shea butter, avocado oil, and SLS. It's also fragrance-free and absorbs quickly.
If you're looking for a lotion that's thick and non-greasy, try CeraVe Therapeutic Formula. This is a thick, non-greasy formula with hyaluronic acid, ceramides, and a proprietary blend of antioxidants.
Eczema Honey's Original Skin-Soothing Cream is a nourishing, emollient cream. It's a gentle moisturizer that helps to protect the skin's natural barrier and relieves dryness.
How to Find the Best Eczema Cream Over the Counter
When you need to find the best eczema cream over the counter, it's important to know that there are a number of options. You want to choose a product that will help alleviate your symptoms while still protecting your skin. Then, you'll want to follow the manufacturer's directions.
For example, the Cetaphil Moisturizing Cream helps relieve the itchiness and redness of eczema while also supporting the skin's natural barrier. It contains ingredients like ceramides, niacinamide, hyaluronic acid, and colloidal oatmeal.
Another good choice is the Aveeno Eczema Therapy Balm, which works to calm eczema and relieve itching. This balm can be used on both the face and body, and it's fragrance-free.
The Vanicream Moisturizing Lotion is a budget-friendly option. This product is non-greasy, fragrance-free, and hypoallergenic. It's not as thick as most eczema creams, and it's great for minimizing eczema flare-ups.
Depending on your needs, you may want to try a more emollient cream. Dermol is a no-frills medical brand, and it can work well as a leave-on emollient to moisturize your skin.
If you have severe eczema, you'll need to seek prescription-strength treatment. In addition to OTC medicines, you can use topical steroid creams to rapidly treat the symptoms of your condition. These creams can also be formulated with calcineurin inhibitors, which reduce your immune response to eczema.
DermaDoctor Repair Balm is a potent blend of botanicals and ceramides, which soothe and comfort eczema flare-ups. While it's a bit pricey, you can find a tub of the balm to give you the benefit of a cream with a sturdier formulation.
How to Find the Best Eczema Cream For Adults
It's important to find the best eczema cream for adults, especially if you're suffering from this painful skin condition. The right product can help you reduce the inflammation and symptoms, and make it easier to deal with a flare-up. But it can be hard to know where to start.
If you have sensitive skin, you'll want to look for a lotion that meets the National Eczema Association's (NEA) seal of acceptance. This will mean it's proven safe and effective for people with eczema.
Another good option is La Roche-Posay's Lipikar Soothing Relief Eczema Cream. It's free of fragrances and contains soothing ingredients like colloidal oatmeal.
One ointment that's known to be safe for sensitive skin is Vanicream Moisturizing Lotion. It's hypoallergenic, but doesn't contain any of the potential irritants that can aggravate the skin.
You can also look for moisturizers that contain ceramides and glycerin, which work to reinforce the skin barrier and keep moisture in. A good moisturizer will also contain a few occlusive ingredients, such as dimethicone, which locks in moisture.
If you're looking for a thick, non-greasy lotion, you might consider CeraVe. This emollient has a thick yet light formula that works well on dry, irritated skin.
You can also try a hand cream from Gold Bond. They make a lot of products for different conditions. For instance, they have a dry hand cream that's infused with omega fatty acids. These can be beneficial to people with eczema since it helps to strengthen the skin's barrier.
The Best Cream For Eczema
Eczema is a skin condition that affects millions of people. It causes red, dry and itchy skin, and it can be triggered by allergies, irritation and stress. There is no known cure, but many lotions on the market can ease the symptoms and help you feel better.
The best eczema creams soothe dry skin, repair damaged skin and lock in moisture. You should choose one that does not irritate your skin, and that works fast.
If you have a sensitive skin, La Roche-Posay Lipikar Soothing Cream is a good choice. This cream is fragrance free and is hydrating.
DermaDoctor Repair Balm is designed to treat eczema flare-ups. It is made with a potent blend of ingredients, including ceramides and colloidal oatmeal. Ceramides strengthen the skin's first line of defense and prevent the skin from creeping.
Thena Itch Relief Cream is a lightweight moisturizer that's dermatologist-approved. Made in the United States, it's a great choice for both the face and the body.
For the most part, this cream is hydrating, but it contains a few occlusive ingredients, such as petrolatum. In addition, it is a good pick for those with skin allergies.
Thena Itch Relief Cream works well for those with eczema on their face and body. It's easy to use, and it's fragrance-free.
Cetaphil's Cetaphil Cream is a great option for those with eczema because it contains a good amount of hydrating glycerin and ceramides. It's also free from parabens, fragrances and mineral oil.
Conclusion
Moisturizing eczema is one of the best and easiest ways to keep the condition under control.
There are hundreds of moisturizers out there, but before picking one or a couple of them, remember to check it against the criteria above. By doing so, your body and your skin will feel and look better.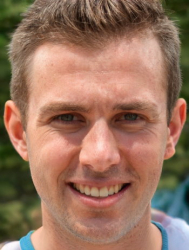 Latest posts by Joshua Damie
(see all)