The National Institute on Alcohol Abuse and Alcoholism has stated that over 23 million adults within the United States have suffered with drug addiction, with only 25% of these people receiving treatment for their drug use.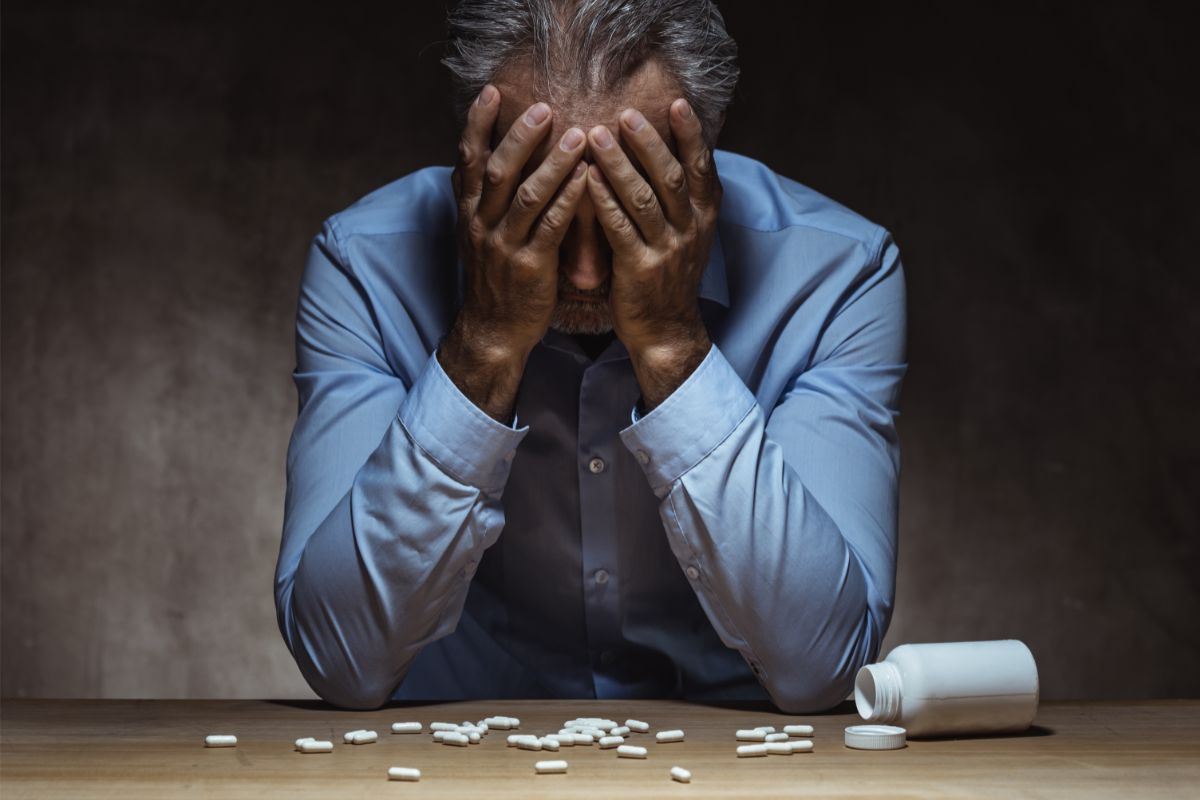 Drug addiction has been diagnosed as a substance use disorder and involves compulsive drug use that leads to a considerable amount of distress and pain. 
Experts have stated that addiction treatment is not a cure for a substance use disorder. However, addiction is treatable and recovery is always possible.
Substance disorders vary drastically depending on the substance that is being used, and mostly present as moderate, or severe.
In-patient treatment requires care that is catered to the individual, and there are numerous treatment centers across the United States that provide care for those who are suffering from a wide range of addictions, so you are guaranteed to be able to take the best steps towards recovery (see also 'Top 10 Coping Methods For Addiction Recovery'). 
Hazelden Betty Ford Foundation
Hazelden is one of the first treatment centers for addiction, and was established in 1949.
These centers served as inspiration for Betty Ford, who established the Betty Ford Center in 1982.
These two treatment centers merged in 2014 leading to the formation of the Hazelden Betty Ford Foundation.
They are at the forefront of addiction centers within the United States, due to their combined experience in treating addiction.
They have also led the way in research into addiction and train specialists to treat addiction.
The headquarters are located in Minnesota, and the Hazelden Betty Ford Foundation also has locations within California, Florida, Illinois, Colorada, Oregon, and New York.
There are also numerous virtual treatment options that are available from this facility.
The treatment included can vary depending on the location of the person who is suffering with addiction.
Their facilities include in-patient, out-patient, detox, sober living, and Telehealth treatment.
Children and family can also receive counseling and care, with focus on communication training and education. 
This facility has also been accredited by The Joint Commission and is a member of the National Association of Addiction Treatment Providers.
This facility uses 12-step intervention alongside other forms of therapy including cognitive behavioral therapy in order to address any comorbid mental health disorders.
Upon completing treatment, individuals will have access to monitoring, including retreats and coaching in regard to their recovery.
The type of treatment, and the price and length of healthcare, is based on a medical evaluation and varies depending on the individual's needs.
While this treatment center does not accept payment in the form of Medicaid or Medicare, it does accept payment from 35 other insurance providers including Anthem Blue Cross, Aetna, Blue Cross Blue Shield, United Healthcare, and Humana. 
Freedom House Recovery Center
The Freedom House Recovery Center has a motto of never turning away any individual who is seeking treatment to recover from addiction.
They have locations across North Carolina including in Roxboro, Durham, Norlina, and Chapel Hill.
This center receives donations in order to offer care to those who are in need.
Donations are also made when a loved one passes in order for others to receive comprehensive addiction treatment. 
Freedom House Recovery Center is also accredited by the Commission on Accreditation of Rehabilitation Facilities.
They provide services for those impacted by addiction aged 3 and over.
Their services include detoxification, long and short-term care in the form of out-patient services, in-person services, counseling, and aftercare. 
They also provide services for children of addicts and treat co-occurring metal health issues and behavioral problems.
The treatment offered depends on numerous factors including the age of the addict and the severity of their substance use disorder.
Freedom House Recovery Center also runs in conjunction with Blue Cross, Blue Shield, Medicare, and Medicaid insurance.
If you do not have medical insurance, then your fees will be determined via a sliding scale. 
The Ranch Tennessee
The Ranch Tennessee is located approximately an hour away from Nashville. This treatment center also has a second location within Pennsylvania.
This facility offers treatment for a wide range of substance abuse, including addiction to prescription drugs, marijuana, crack, and cocaine.
The center is also accredited by The Joint Commission, and utilizes natural surroundings in order to provide an outdoor program that includes adventure therapy.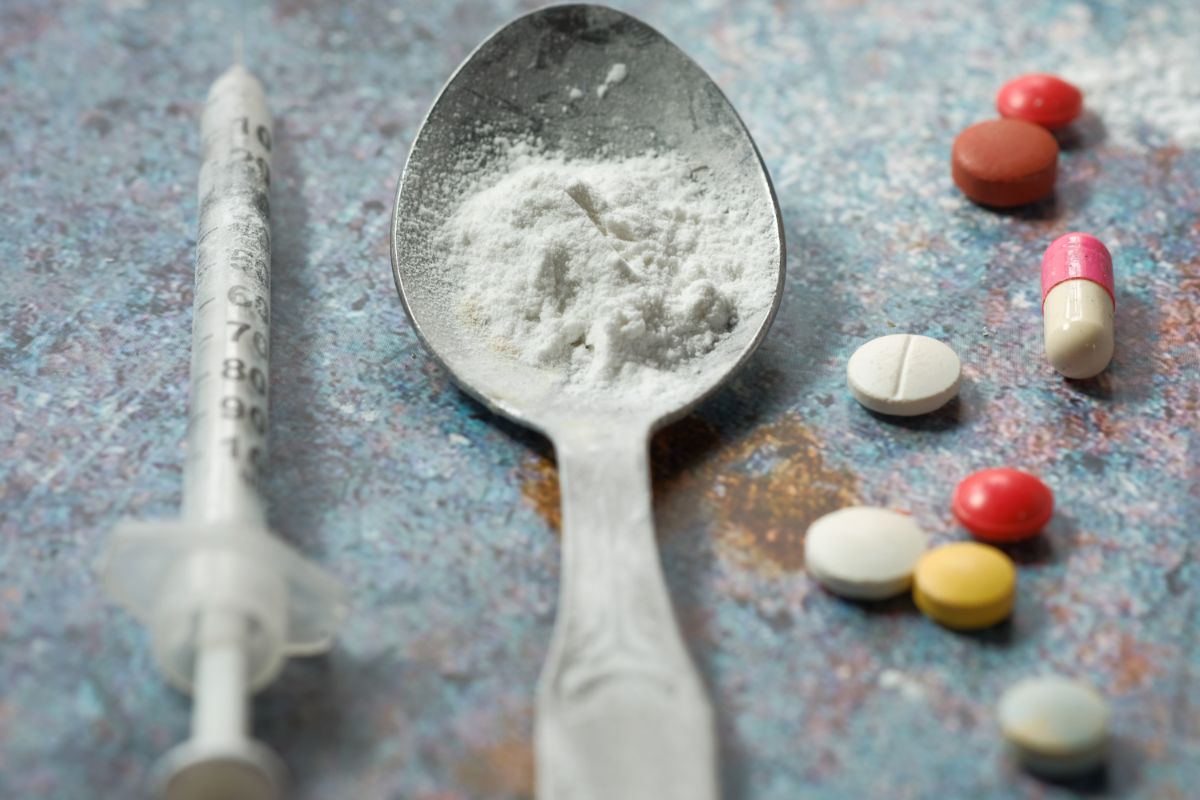 The emphasis on community is at the heart of this treatment center.
Once you have completed in-patient or out-patient treatment programs, you will also have access to virtual meetings to aid your recovery via the center's alumni program, otherwise known as "rooted".
The overall length of treatment and the cost of treatment drastically varies depending on the addict's needs after their first assessment, as well as the specific type of program that they are engaging in.
In-patient, out-patient, detox, and therapy is provided, including therapy for co-occurring disorders. 
The Ranch Tennessee does accept insurance, although treatment is usually limited to adults.
Admission counselors will determine the best course of action for the addict during their initial assessment. 
Oxford Treatment Center
The Oxford Treatment Center is part of the American Addiction Centers. It is located within Mississippi, and consists of a 12,000 square-foot facility that is located on the Resolutions Oxford campus.
This facility provides out-patient care, including intensive programs.
There is also a medical wing that focuses on detox, and monitoring prescription drug withdrawal (see also 'Withdrawals: Symptoms, Causes, Treatments And Attitudes').
There is also an incredible space for holistic wellness including art therapy and yoga. 
The out-patient facilities are designed to provide follow-up care for residential treatment.
The Oxford Treatment Center also has a partnership with the State Department of Health. It has also received dual-accreditation from The Joint Commission and Commission on Accreditation of Rehabilitation Facilities.
They also provide out-patient programs that run for 10 weeks, placing emphasis on 12-step treatment and therapy. 
The standard method of care within this facility places emphasis on specific types of therapy including individual, family, and group therapy.
Treatment is also offered for comorbid disorders. There is a plethora of aftercare services provided by these facilities, with on-campus support and outreach staff who provide group meetings for alumni of the facility.
There are also sober living facilities available for those who want a traditional form of support. 
The cost of treatment depends on the type of treatment received and the length of care provided.
The facility does accept some forms of private medical insurance including Blue Shield of Mississippi and Blue Cross. 
Turnbridge
Turnbridge provides both outpatient and residential care for young adults aged 14 and over.
There are also separate programs and facilities provided for young women, young men, and adolescents who are suffering from addiction.
There are numerous locations within Westport and New Haven.
This facility places emphasis on 12-step programs, offering academic programs via a teen's schooling or via the Turnbridge Academy. 
This facility is accredited by the Commission on Accreditation of Rehabilitation Facilities.
It is also a member of the National Association of Addiction Treatment Providers.
This treatment facility has operated for 15 years and boasts an extensive range of facilities and accommodation.
They also offer residential care that transitions during the course of treatment.
The residential services provide a wide breadth of guidance for those who are transitioning to life outside of the facility.
This guidance includes connection to appropriate healthcare providers and group therapy.
Outpatient care includes therapy, solver living, and management for medications. 
While this facility does accept insurance, its residential fees are not able to be covered by insurance and will be billed as separate to the treatment costs.
Some outpatient facilities will be covered by medical insurance, including therapy. 
Caron Pennsylvania
Caron Pennsylvania acknowledges the differences between different ages and genders in regard to addiction treatment.
Thus, it offers programs that place focus on distinctive biology and various social expectations.
The specialized treatment programs place focus on the mind, body, and spirit, with treatment plans that are tailored for young adults and older adults.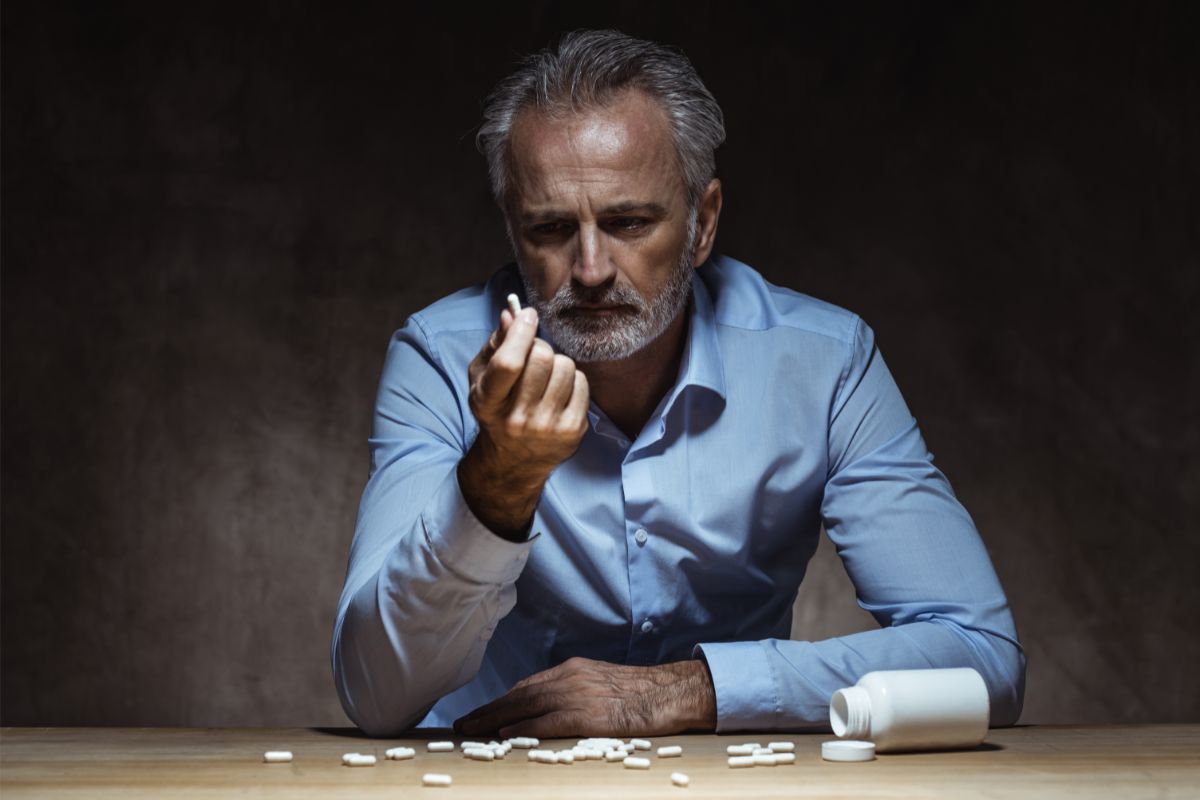 All of these programs operate separately for men and women, and there are in-patient and out-patient programs available for Men's and Women's Centers. 
This facility is also accredited by the Commission on Accreditation of Rehabilitation Facilities.
There are also additional centers located within Florida. However, the centers in Florida do not include gender-specific treatment plans.
The center in Pennsylvania has in-patient and out-patient treatment facilities with offerings within more secluded parts of the campus. 
Individuals who attend these institutions can expect 12-step treatment programming that includes CBT, alongside more unconventional forms of therapy including nutritional counseling.
Alumni of this facility will also continue to have access to support through a vast referral network. 
This treatment center accepts insurance payments via Highmark, Blue Cross Blue Shield, Independence Blue Cross, Quest Behavioral Health, and AmeriHealth.
Rosecrance
This is a treatment center that has locations within Illinois, Iowa, and Wisconsin.
This center provides treatment for individuals who are suffering with addiction and their families.
It works with 25 types of insurance providers, including Blue Cross Blue Shield, Cigna, Humana, United Behavioral Health, and Medicaid, to name a few.
Rosecrance provides numerous services, including out-patient and in-patient care. They also offer treatment for comorbid disorders.
This facility is accredited by The Joint Commission. It has many residential facilities for both adults and teens.
They also provide partial-hospitalization programs and family counseling.
Additionally, all alumni will have access to recovery housing, cover living and 12-step care. 
Many of this center's facilities have a number of partnerships with counseling programs offered during active treatment and during the transition period.
The Rosecrance Foundation exists to offer funds for those who are unable to fund their treatment. 
Recovery Village
Recovery Village offers specialized treatment on the basis of specific forms of substance addiction including addiction to heroin, meth, prescription opioids, and cocaine.
Further to this, the facility provides a breadth of free sources and information about treatment options on their main website.
They have locations within Ohio, Colorado, Washington, Ohio, and Maryland.
Recovery Village also offers services like Telehealth in order to reach as many people as possible. 
This treatment center was accredited by the Joint Commission and offers numerous services based on the principles of 12-step fellowships.
This facility also provides medical detox, alongside in and out-patient treatment.
The facility acknowledges the importance of providing comprehensive aftercare and plans the end phase of treatment as soon as you enter the center. 
While Recovery Village doesn't accept payment via Medicare or Medicaid, it does work alongside insurance plans like Blue Cross Blue Shield and Cigna.
Frequently Asked Questions
What Is Drug Addiction?
Drug addiction is often referred to as substance use disorder within medical settings.
This disorder incorporates both the dependence on and abuse of drugs. Thus, addiction is considered to be a mental illness.
Someone is considered to be suffering with a SUD whenever they are presenting symptoms of uncontrolled drug use.
This drug use will lead to impairment and have a negative impact on the person's well-being, life, and employment, 
The Diagnostic and Statistical Manual of Mental Disorders has stated that someone will receive an SUD diagnosis is they have met at least two of the following criteria:
1) There is a consistent and persistent desire to cut down their use of the substance.
2) The substance is usually taken In large amounts over a longer period that they had intended.
3) They spend a large amount of time obtaining, consuming, and recovering from substance use.
4) They crave the substance and have a strong desire to use.
5) The continued use of the substance results in a failure to fulfill responsibilities in their life.
6) The use of the drug causes problems within their interpersonal relationships.
7) They have missed important occupational, recreational, and social activities due to their use of the substance.
8) Their use of the drug is recurrent within physically hazardous situations.
9) They continue to abuse the substance despite knowing that it will have an impact on their physical or psychological health.
10) They need more of a specific substance in order to obtain a desired effect, or a certain amount of substance no longer produces the desired effect.
11) They experience withdrawals whenever the substance is not taken.
How Do I Know Whether I Need In-Patient Or Out-Patient Treatment?
The first step towards effective drug addiction treatment is to undertake a clinical assessment.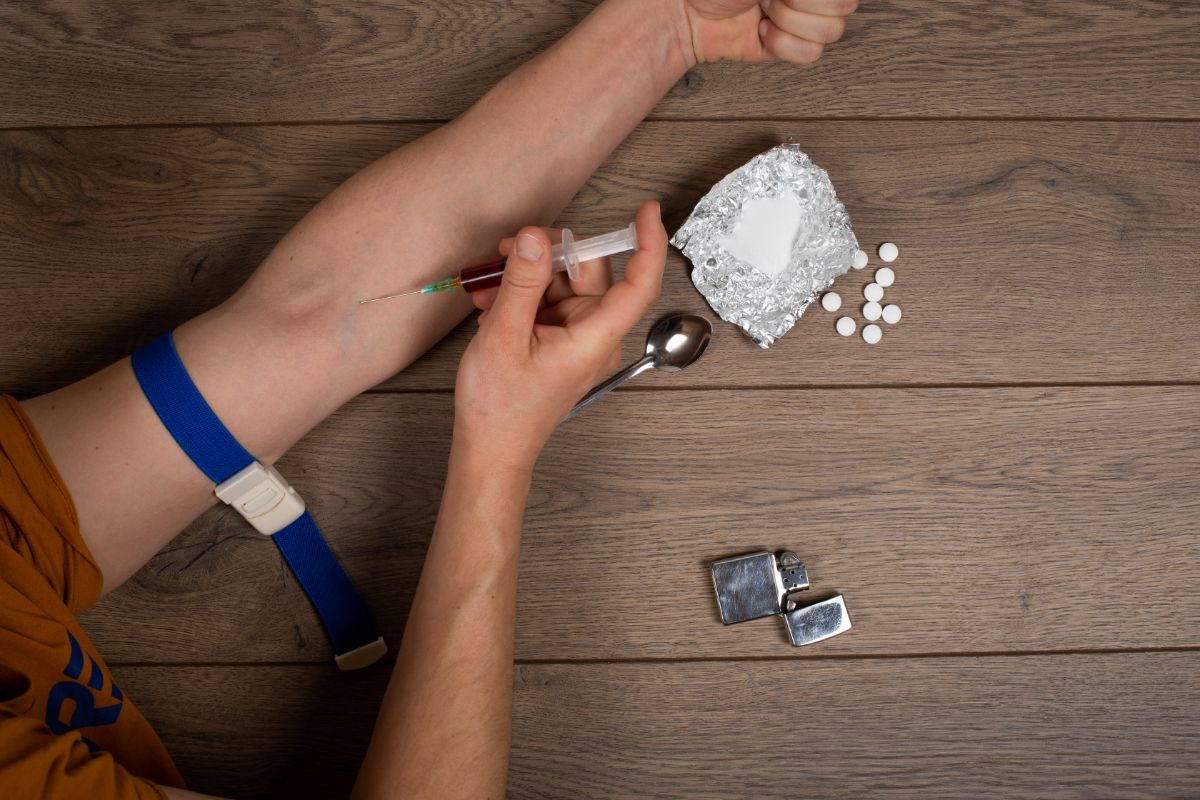 A clinical team will be able to comprehensively assess and determine the course of treatment that is better suited for you.
They will assess your medical history, and the length of time that you have abused substances for, along with any previous history of treatment for addiction. 
These clinicians will assess how much access the individual needs to medical professionals, depending on their needs.
They also assess whether a medically-monitored detox is required, and what professionals are already involved in your care. 
An outpatient program may be best suited for those individuals who are unable to break away from their daily responsibilities including their employment of home setting.
A treatment center admissions counselor will be able to help you to determine which option is best suited to your needs. 
Will I Need To Go Through A Detox?
You may be required to go through a detox when you suddenly stop using substances.
Although the symptoms that you experience and the severity of your withdrawals will vary drastically depending on the degree of your SUD. 
Withdrawal symptoms can also vary depending on the drugs that you are taking.
For instance, marijuana withdrawal produces less severe symptoms than those experienced through withdrawal from prescription medication.
It is the difference between experiencing fatigue, and potentially having hallucinations and seizures. 
Whether your detox needs to take place under the care of medical professionals will be determined by the clinician who assesses your needs.
Detox is often the first step towards recovery, and involves you stopping the drugs entirely in order for rehabilitation to take place. 
Do I Need To Travel Out Of State In Order To Find The Best Treatment Center?
It is not a prerequisite that you will need to travel out of your state in order to find a compressive treatment center for SUD.
If you are seeking a program that has specific amenities, then you may need to go out of state in order to access a specialized type of facility.
However, if a clinician determines that an out-patient treatment program is best suited for your needs, then you should probably select a treatment center that is closer to home. 
Does Medical Insurance Cover Drug Addiction Treatment?
As the Affordable Care Act was implemented in 2010, all insurance plans that are obtained via Marketplace health are required to cover the cost of addiction treatment.
They cannot consider SUD a pre-existing condition. Thus, if you are compressively covered by medical insurance elsewhere, then you are not guaranteed to receive full coverage as this is typically dependent on whether you have chosen an in or out-of-network treatment facility. 
Does Medicare Cover Addiction Treatment?
Medicare does not cover addiction treatment in most instances.
However, you will be able to receive addiction treatment via Medicare if you are under the care of a doctor who deems treatment as a medical necessity, or if you seek treatment from a facility that works with Medicare, or if you submit a treatment plan that has been developed by your insurance provider. 
Is There On-Going Support Available Post-Treatment?
Treatment centers will often offer post-treatment support to their alumni.
They can also provide referrals to other medical facilities if they do not offer post-treatment support.
There are also numerous 12-step programs available, including Narcotics Anonymous (NA).
Within this fellowship, individuals can find a sponsor and become part of a community of recovering addicts who will offer support. 
What Accreditations Should I Search For When Selecting An Addiction Treatment Center?
The two main accreditations that an addiction treatment center should have, derive from the Joint Commission on Accreditation of Healthcare Organizations and the Commission on Accreditation of Rehabilitation Facilities.
Additionally, treatment centers can also receive certificates from their local state health department. 
Should I Attend An Addiction Treatment Center?
Only you can make a decision to attend a drug treatment facility. If you are concerned whether your drug use is a problem, then you should consult the diagnostic criteria for a SUD diagnosis to determine whether you meet the criteria for treatment.
Can I Enter A Loved One Into An Addiction Treatment Center?
If you believe that your loved one has an addiction problem, and they are aged under 18, then you can enter them into a drug treatment facility.
However, if they are over 18, then they must seek help by themselves, unless they are under the order of a judge. 
Conclusion
To conclude, there are numerous addiction treatment centers across the United States that can assist you or your loved ones with a substance use disorder.
Regardless of your age, the severity of your disorder, or your socioeconomic status, you will definitely find a treatment option that is suited to your needs.
The first and most important step is asking for help, and there are numerous facilities across the United States that will be more than willing to help you.
Most of these facilities offer both in and out-patient programs that can work around your individual schedule and circumstances.
Additionally, these centers often offer family therapy that helps to ensure that you remain sober and recovered after you have received treatment for your addiction. 
These programs also help you to improve communication, and provide you with an enhanced understanding of your mental illness, providing a plethora of options for you to choose from.
Therefore, if you are suffering from addiction, you should not despair, there are numerous treatment centers across the United States that provide the highest standard of treatment for substance use disorders, irrespective of the substances that you are addicted to.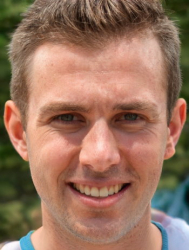 Latest posts by Joshua Damie
(see all)