In 2012 OraQuick was approved as an at-home way of testing for HIV infections.
This test can be used either in the comfort of an individual's home or in a private location, such as a public bathroom or office.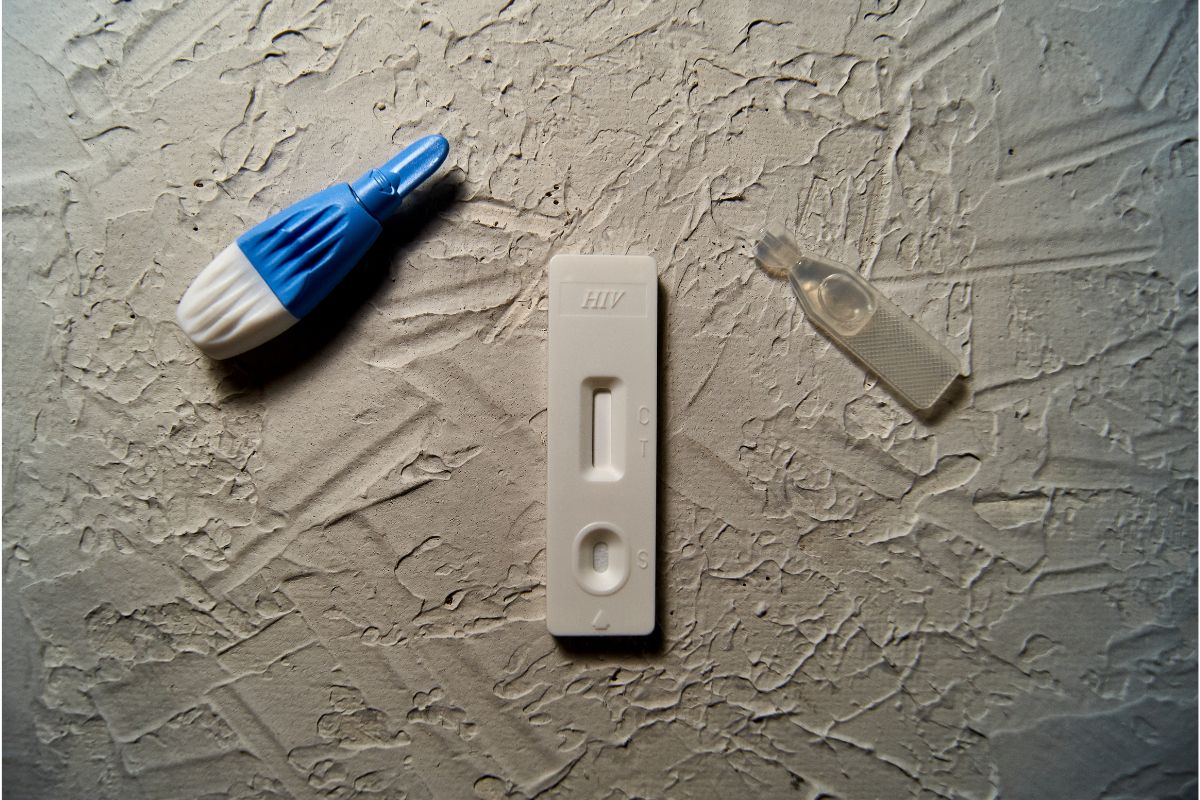 Below we look at what OraQuick is in detail as well as looking at how to use this at-home test and where to buy it.
We also look at the currency associated with the OraQuick HIV test.
What Is OraQuick? 
OraQuick is manufactured by OraSure Technologies and it is an FDA-approved at-home test kit used solely for checking for HIV.
OraQuick is one of the only FDA-approved at-home test kits and it tests for antibodies in an individual to see if HIV is present in the individual or not.
The presence of antibodies shows that your body's immune system is fighting HIV.
Testing positive when using an OraQuick test could mean that you may have the virus or you may have been exposed to the virus.
If you believe you may have been exposed to or contracted HIV within the last three months from your test date the test results should be accurate, however, if it has been less than three months since you believe you may have contracted the virus then the test results won't be accurate as it can take up to three months for detectable levels of antibodies to grow in the body.
How To Use OraQuick
When you purchase an OraQuick testing kit you will get a detailed set of instructions inside that are sure to answer any question you may have, as well as detailed descriptions of everything you receive in the kit.
The test is very straightforward and easy to use with everything you need to conduct the test provided in the test kit upon purchase.
Essentially there are three main steps when using an OraQuick test kit, these are explained briefly below.
Step One: Swab
Taking the Flat Pad utensil, provided in the kit, you will place it into your mouth, against the outer gum.
Once in place, you will gently move the swab from left to right swabbing the entirety of the outer gums, both on the top and bottom. This move should be done in one continuous action rather than multiple swabs.
Step Two: Insert
After collecting your sample using the Flat Pad, you will next place the Flat Pad into the bottom part of the Developer Vial, also provided in the OraQuick test kit.
The test will now begin and it will take 20 minutes. It is important to time these 20 minutes accurately.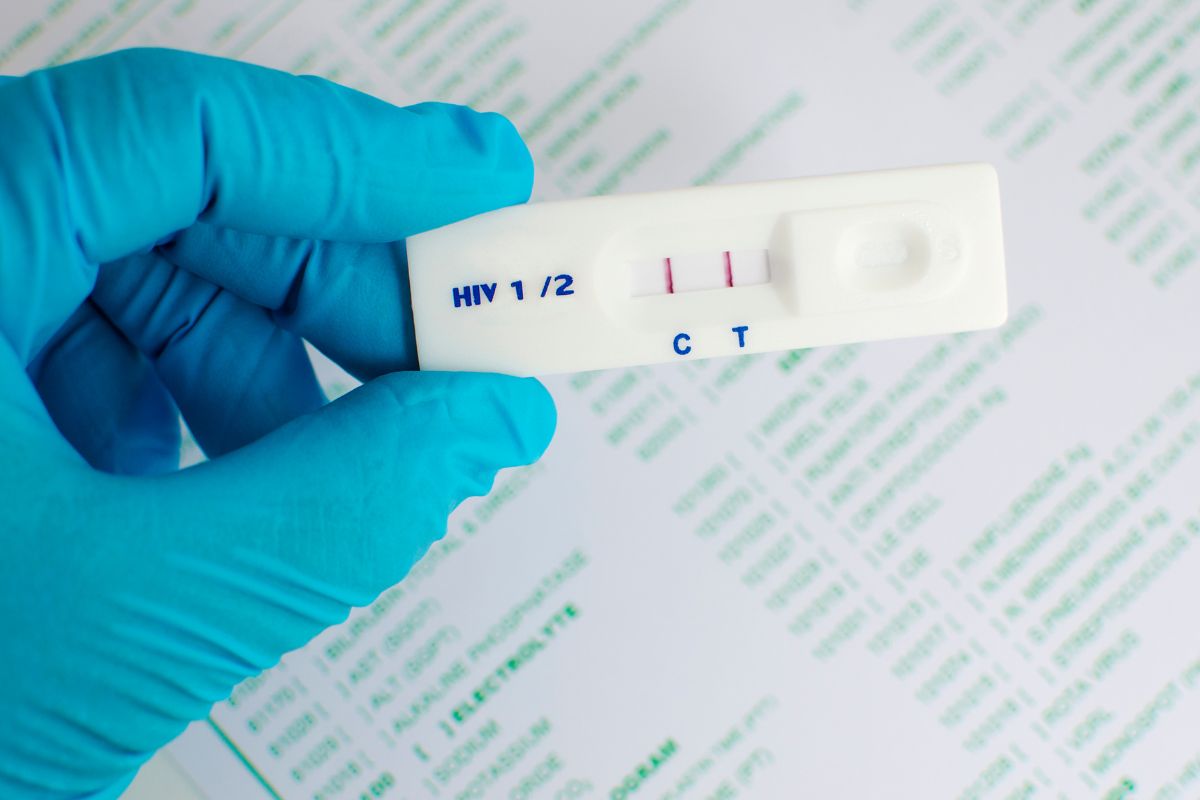 Step Three: Check Results
Once the 20 minutes are complete you will be able to check your test results. During the test, a pink fluid will be released and this flows to the "T" and "C" on the result window.
The test is negative if there is a line beside the "C" and it is positive if there is a line beside the "C" and "T" in the testing window.
These results, and what they mean are explained in more detail in the literature provided in the test kit.
How Accurate Is OraQuick?
There is much debate about the accuracy of OraQuick test results but the bottom line is that if the FDA has approved this test then the results are most likely accurate.
The biggest fault in this antibody test is that it takes up to three months for a detectable level of antibodies to appear in the body and so results will not be accurate for anyone who has been exposed to or contracted the virus less than three months before taking the test.
As with any type of medical test, false negatives and false positives are possible and so if you are wary of the result you receive it is advisable to speak with a medical professional.
This is particularly important for anyone who may have received a negative result but has started to show symptoms or had a known exposure.
Another aspect that affects the accuracy of the test is how it is conducted. If the OraQuick test kit is used incorrectly then, naturally, the test results could be incorrect.
Incorrectly storing the kit can also affect the test results as tests stored in high heat can be affected and this can cause a test error.
Overall the OraQuick is a reputable test that when used correctly, stored correctly, and used within the correct time frame, will give an accurate result within 20 minutes of testing.
This is a huge reason why this test has become so popular and also why it is often used and recommended by medical professionals also.
Where To Buy OraQuick
This test can be bought both on store and online for individuals over the age of seventeen years old. You can buy an OraQuick HIV at-home testing kit directly from the OraQuick website by clicking here.
There is also access to a 24-7 support line to help you with any questions you may have before or while using this test.
If you would rather buy this product in-store, OraQuick is stocked by:
Walgreens
Walmart
Target
RiteAid
CVS Pharmacy
There are alternatives to this product however OraQuick is the only FDA-approved at-home test for HIV (see also 'When Is A HIV Test Conclusive?').
Non-approved rapid tests or mail-in tests are debated to be less accurate than approved tests, such as OraQuick or tests that are conducted in a medical clinic and tested in a laboratory.
The cost of the test kit does vary between retailers but generally, it is priced between $35 to $45. Shopping around will help you to find the cheapest price but the official website usually has the best price.
Some medical insurers cover the cost of OraQuick and so if you have insurance it is worth checking with your insurer.
Final Thoughts
OraQuick is a great product that helps to give peace of mind to anyone who is showing symptoms of an HIV infection (see also 'What Are The Main Symptoms Of HIV?') or has been exposed to HIV.
It is affordable and gives more people access to an FDA-approved means of testing for HIV.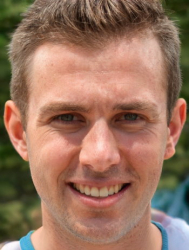 Latest posts by Joshua Damie
(see all)